Are you looking to strengthen your marriage and cultivate a happier, more fulfilling relationship with your spouse? Look no further than these 20 tips for unlocking the secrets to a happy marriage.
From special moments of intimacy and soft emotion, these tips cover all the essential components of a successful partnership. Whether you're newlyweds or have been together for decades, these tips can help you navigate any bumps in the road and strengthen your bond with your spouse.
Some of the tips include Celebrate every moment, Accepting each other, prioritizing quality time together, being honest and transparent with your partner, and expressing gratitude and appreciation for one another. Other tips cover topics like responsibility, intimacy, and negotiating a mutually satisfying sexual relationship.
By implementing these tips into your daily routine and making them a priority in your marriage, you can build a stronger, more resilient partnership that will withstand the test of time. So what are you waiting for? Unlock the secrets to a happy marriage and start building the relationship of your dreams today.
Celebrate Every Moment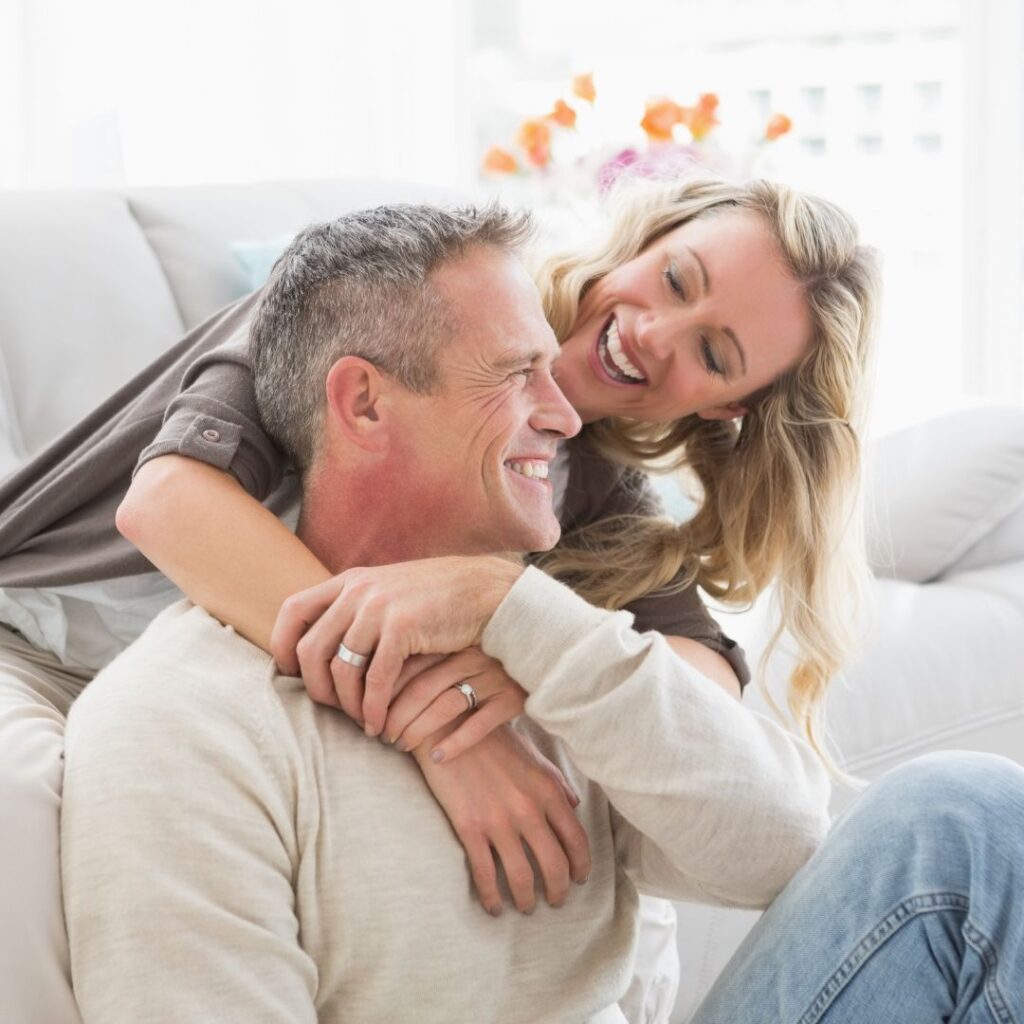 To live a healthy marriage life, it is crucial to celebrate each moment – both the happy and the sad. By doing so, it provides a sense of togetherness and builds a stronger bond between partners. Celebrating each other's accomplishments, supporting each other through tough times, and acknowledging each other's efforts can cultivate a strong and trusting relationship. The act of celebration can bring joy, happiness, and gratitude to a marriage, creating a positive and fulfilling atmosphere.
Appreciate Each other
When you spend a lot of time with someone, it's easy to forget how much you value them. But it's important to say it out loud every day, whether it's praising them for doing something nice or complimenting something you like about them. This can lead to a happy and fulfilling relationship, a strong bond, and deep love for each other. It's important for couples and in marriage life to feel appreciated and supported for the things they do right.
Believe Nobody Completes Each other
Relying too much on your partner to make you happy can create a relationship where you don't grow as a person. In healthy relationships, couples should "complement" each other instead of "completing" each other. It's important to be confident, mature, and happy with yourself while also being open to your partner. So, make sure you take care of your own interests and needs. For example, you could take a class that interests you or make plans with friends instead of always depending on your partner to fill your life. This can lead to a happy and lasting relationship filled with love and affection.
Get Connected
Maintaining a deep emotional connection is a vital aspect of a happy and fulfilling marriage. Couples can cultivate a strong bond by prioritizing regular communication, physical intimacy, forgiveness, quality time spent together, and building mutual trust. These habits help to create a "well-connected" relationship and foster feelings of closeness, love, and security between partners. By making an effort to stay connected and committed to each other, couples can build a long-lasting and fulfilling marriage.
Accepting Each other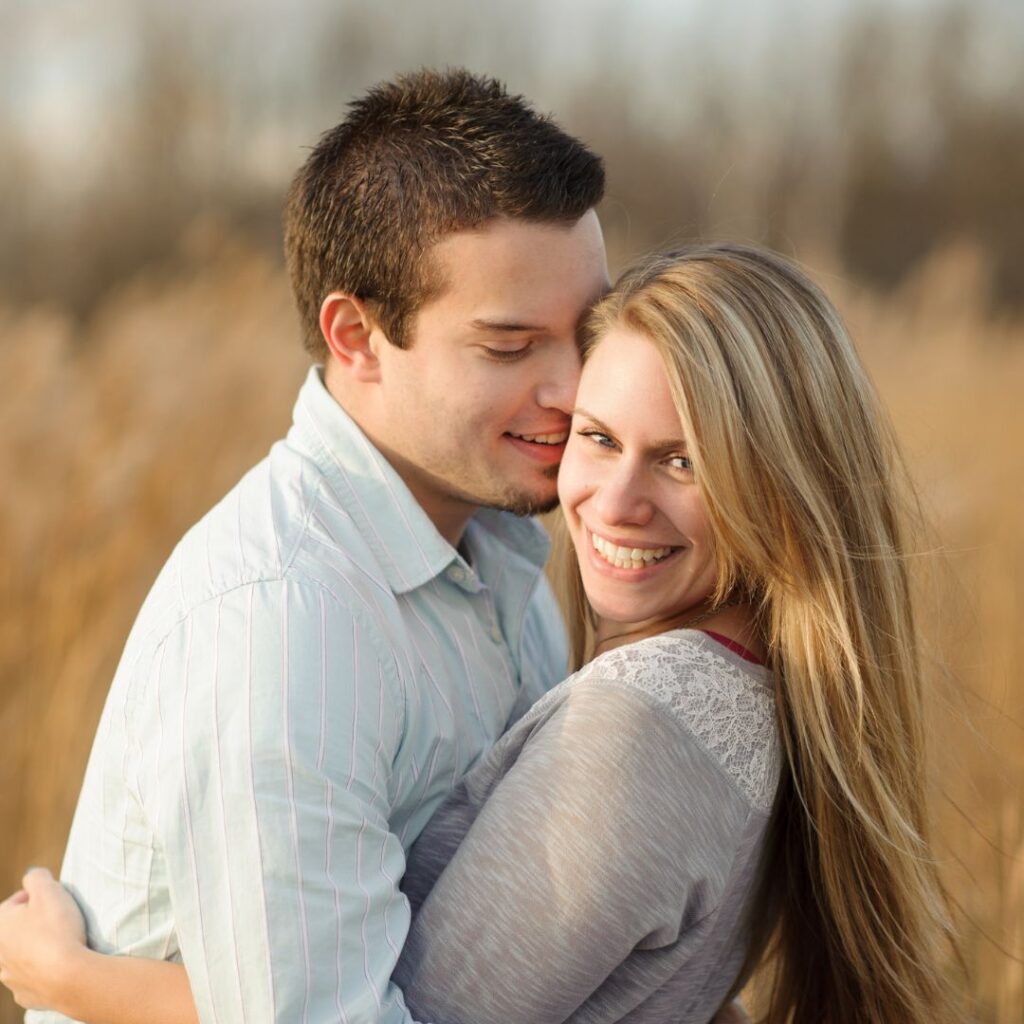 Sometimes it can be hard to agree with your partner about certain things like beliefs or other issues. But it's important to remember that you married your partner for who they were then and who they are now. Even if you wish your partner would change, you can't force them to.
Take and Own Responsibility
If you have a disagreement or argument with your partner, it's important to take responsibility for your actions, especially if you said or did something hurtful or thoughtless. This is a critical and sensitive time, and it's important to handle the situation carefully. By taking responsibility, you can avoid causing more problems and work together to find a solution. This can lead to a happy marriage and help you build trust with your partner.
Do not Take One another for Granted
It's natural for humans to become accustomed to what's familiar and expect the same from others. However, in marriage, you should never take your partner for granted. Make a commitment to respect your partner no matter what and avoid making assumptions. Offer to do kind things for your partner whenever possible. Couples in successful marriages make this a priority in their relationship. By doing so, you can maintain a happy and lasting relationship with your partner.
Maximize the Trust Factor
Trust is the cornerstone and most critical component of any successful relationship, serving as the heart of a thriving marriage. Building and maintaining trust involves being honest, dependable, and reliable for your partner and mutually trusting them in return. Trust is the best indicator of love and forms the basis of a healthy and strong emotional connection between partners. By prioritizing trust in their relationship, couples can deepen their love and commitment to each other, leading to a more fulfilling and lasting marriage.
Give Importance to "Soft emotion"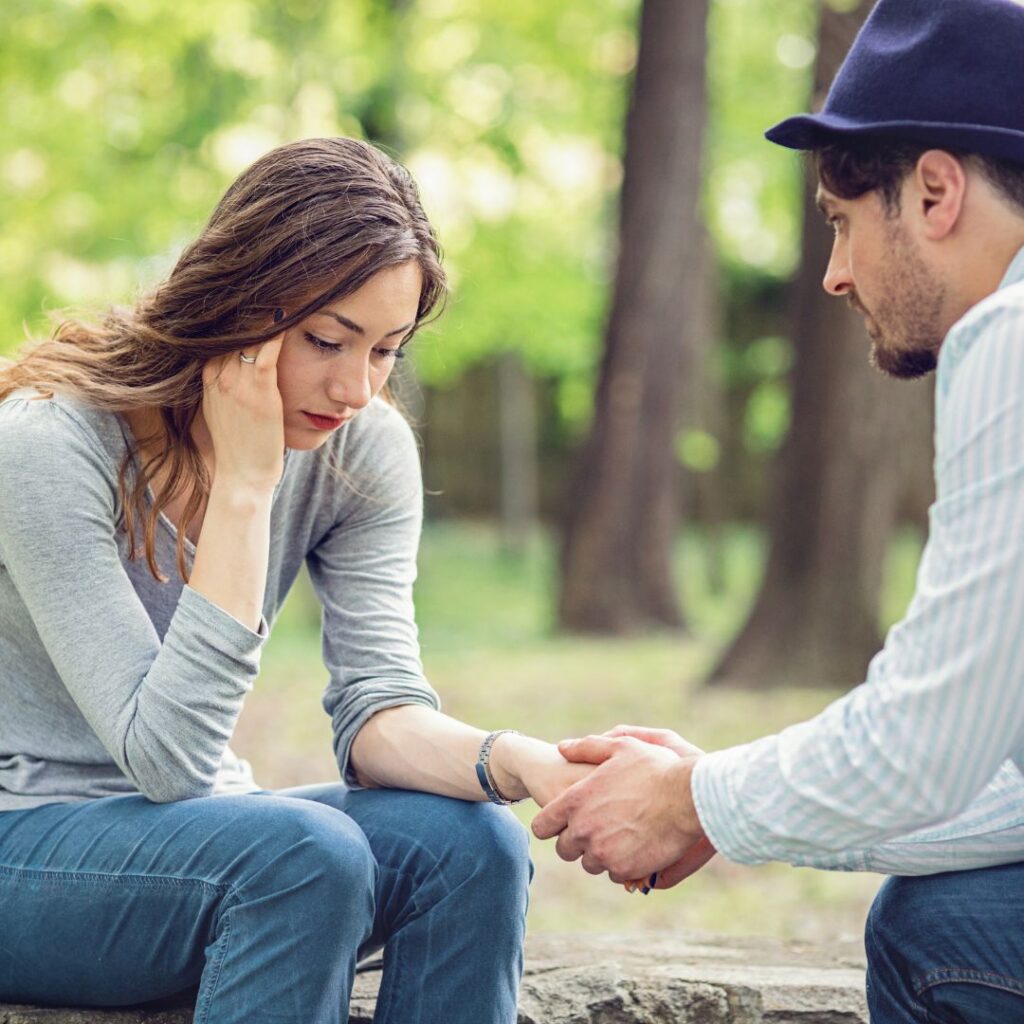 Every "Hard" emotion is accompanied by a "Soft" one. For instance, when we experience anger, it is typically a shield for a more vulnerable emotion such as sadness, disappointment, or jealousy. Anger serves as a mask to protect our vulnerabilities.
If we can uncover the "Soft" or vulnerable feelings beneath someone's outward display of anger, we can maintain our connection with them and empathize with their true emotions.
While we often search for secrets to a successful relationship, we tend to overlook the importance of identifying genuine emotions, which can keep us on track consistently.
Concentrate on Individual's Strengths
It's not helpful to ignore small annoyances, and sometimes you may even feel like you hate your partner. However, to have a happy marriage, it's important to accept your partner's strengths and weaknesses and create realistic expectations. Using your own strengths every day can lead to greater happiness and well-being in your relationship. It's also important to give your partner space and try to understand their point of view. These are some secrets to having a happy marriage.
Work it Through
In every marriage, there will be times when conflicts arise. However, the key to overcoming these challenges is to develop conflict resolution skills and come up with a strategy to handle them. These difficult times can help you bring out the best in yourself and work towards resolving the issues. By doing so, you can strengthen the bond in your marriage and build a lasting relationship.
Expect and Accept Change
To have a truly happy marriage, couples should be open to accepting and adapting to changes. Our needs are always changing, people are growing, and relationships are evolving. What we need today might not be what we need tomorrow. In successful marriages, each person supports the other to help them become the best version of themselves, both as individuals and as a team. Expecting and accepting change is one of the secrets to a happy marriage and is very important.
Keep Intimacy Alive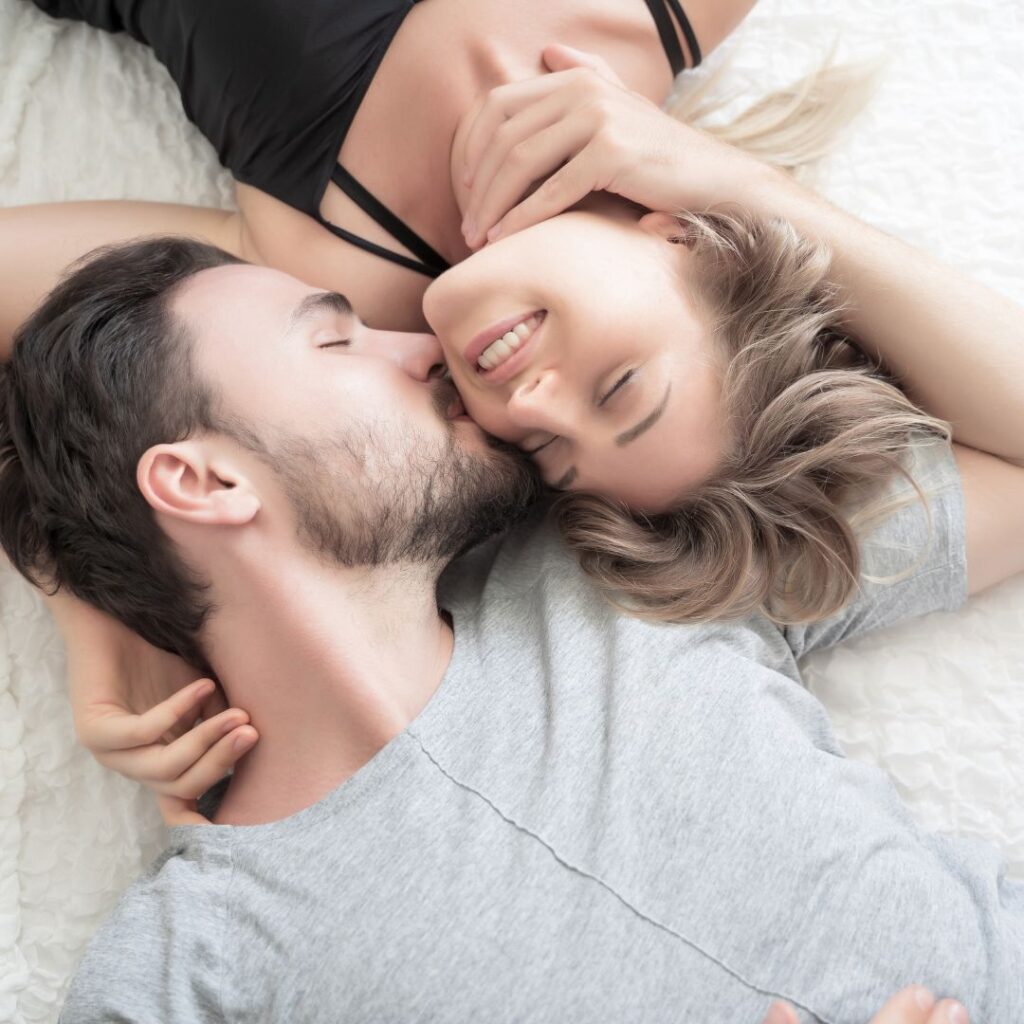 A fulfilling sex life is a crucial component of a healthy marriage. Regular sexual activity is essential, and even when not in the mood, therapists advise continuing with it. Couples can enhance their sexual experiences by discussing their preferences and experimenting with different things like fantasy role-playing, trying new positions, and incorporating props in the bedroom. By being open and adventurous, couples can keep their sex life exciting and strengthen their emotional connection, thereby fostering a stronger and healthier marital relationship.
Focus on Chemistry
Maintaining a strong sense of romance is vital to a thriving marriage. To keep the flame burning, couples should reflect on the reasons that initially drew them to each other and continue to build on those factors. While chemistry is a crucial aspect of a successful relationship, it doesn't always happen immediately and can develop over time. However, chemistry can also fluctuate depending on various factors. Nonetheless, love is not bound by any rule and is all about the chemistry between partners. By nurturing their emotional and physical connection, couples can create a strong foundation for a loving and lasting marriage.
Get Through
Marriage takes a large amount of work, and a couple should be willing to fully invest in making the marriage
strong. So, you need to adhere to basic understanding and tips to make marriage happier throughout the whole life like commit to your relationship, honor and respect your partner, communicate regularly, give each other space, have date nights, forgive quickly, do not control each other.
Learn to Talk
Effective communication is the cornerstone of a successful marriage. It is essential to invest time and effort in learning and practicing good communication skills daily in your relationship. Misunderstandings and miscommunications can cause significant problems in a happy marriage, so clarity in communication is paramount. Using romantic and loving quotes is also an excellent way to express your feelings and deepen your emotional connection with your partner. By prioritizing communication and being open to expressing yourselves, couples can strengthen their bond, resolve conflicts, and maintain a happy and fulfilling marriage.
Negotiate a Mutually Satisfying Sexual Relationship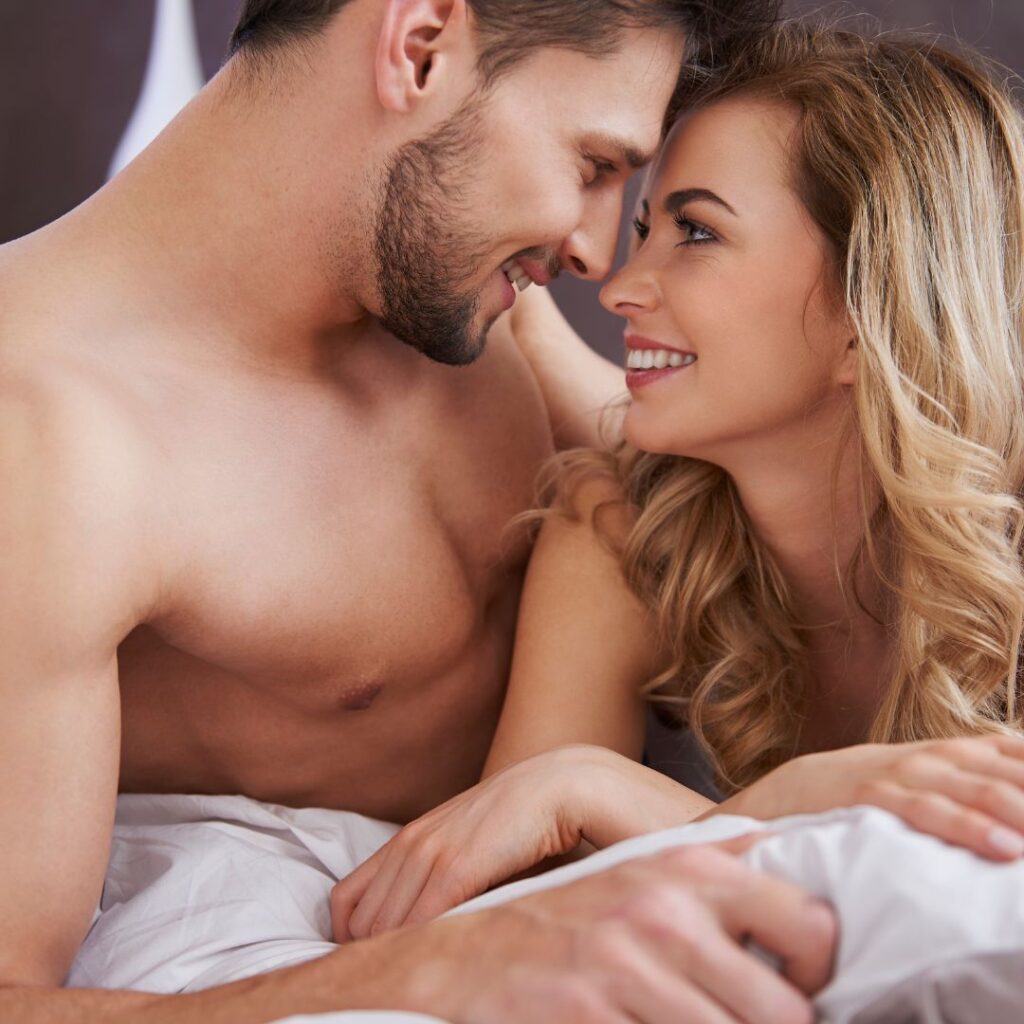 Both partners must be committed to improving their sexual relationship. They can read books on marital sex, seek counseling if necessary, and communicate openly to better understand each other's needs and desires. By being proactive and addressing any issues, couples can enhance their physical and emotional intimacy, leading to a more fulfilling and satisfying relationship.
Keep Vision and Dream
To foster growth and reach their full potential, couples must create a shared vision for their marriage and life together. Having a common goal provides direction, purpose, and motivation, and encourages partners to work together towards a fulfilling future. By supporting each other and working towards their shared vision, couples can strengthen their bond, deepen their connection, and build a successful and thriving marriage.
Get Healthy
Marriages have a much greater potential for achieving success if both people are emotionally healthy.
If one or you both have personal issues or an unhealthy self-concept, consider seeing a counselor. Spend time with each other, learn to negotiate conflict, explore intimacy, work for common interests, create a spiritual connection, fore give each other.
Pursue Spirituality
Cultivating spiritual intimacy in marriage is a crucial step towards achieving fulfillment in the relationship. Spiritual intimacy involves a deep sense of unity and mutual commitment to God's purpose for both partners' lives and their marriage. This connection is rooted in a mutual respect for each other's unique beliefs and values, as well as a shared commitment to supporting each other's spiritual growth. Spiritual intimacy is the highest level of intimacy that couples can experience in their marriage, bringing them closer together and strengthening their bond. By prioritizing spiritual intimacy, couples can create a meaningful and fulfilling marriage built on a foundation of shared values and purpose.
We hope you found these 20 tips helpful in unlocking the secrets to a happy marriage. Remember, trust is the key to building a long and loving relationship with your spouse. By practicing these tips and putting in the effort, you can create a marriage that is fulfilling and joyful for both you and your partner. Thank you for reading, and best of luck on your journey to a happy and successful marriage.