Short Love Quotes, I Love You Quotes, Love Quotes for Her, Love Quotes for Him, Falling in Love Quotes, Being in Love Quotes, Sweet and Cute Short Love Quotes
❤ Heaven would never be heaven without you – Richard Matheson
You're that "once in a lifetime dream come true.
Love doesn't need to be perfect; it just needs to be true.
You light up my day any time I see you.
I don't want to live in a life that doesn't have you in it.
❤ Our souls are dyed in the same color – Krishna Chhetri
I love you more than I have ever found a way to say to you.
When I miss you, I read our old messages and smile like an idiot.
Everything I've never done, I want to do with you.
In an endless garden of flowers I will always pick you.
❤ When I listen to my heart, it whispers your name.
No one else matters when I look into your eyes.
Each day falling deeper in love with you.
You smile, I smile. That's how it works.
I only want to love you twice in my lifetime. That's now and forever.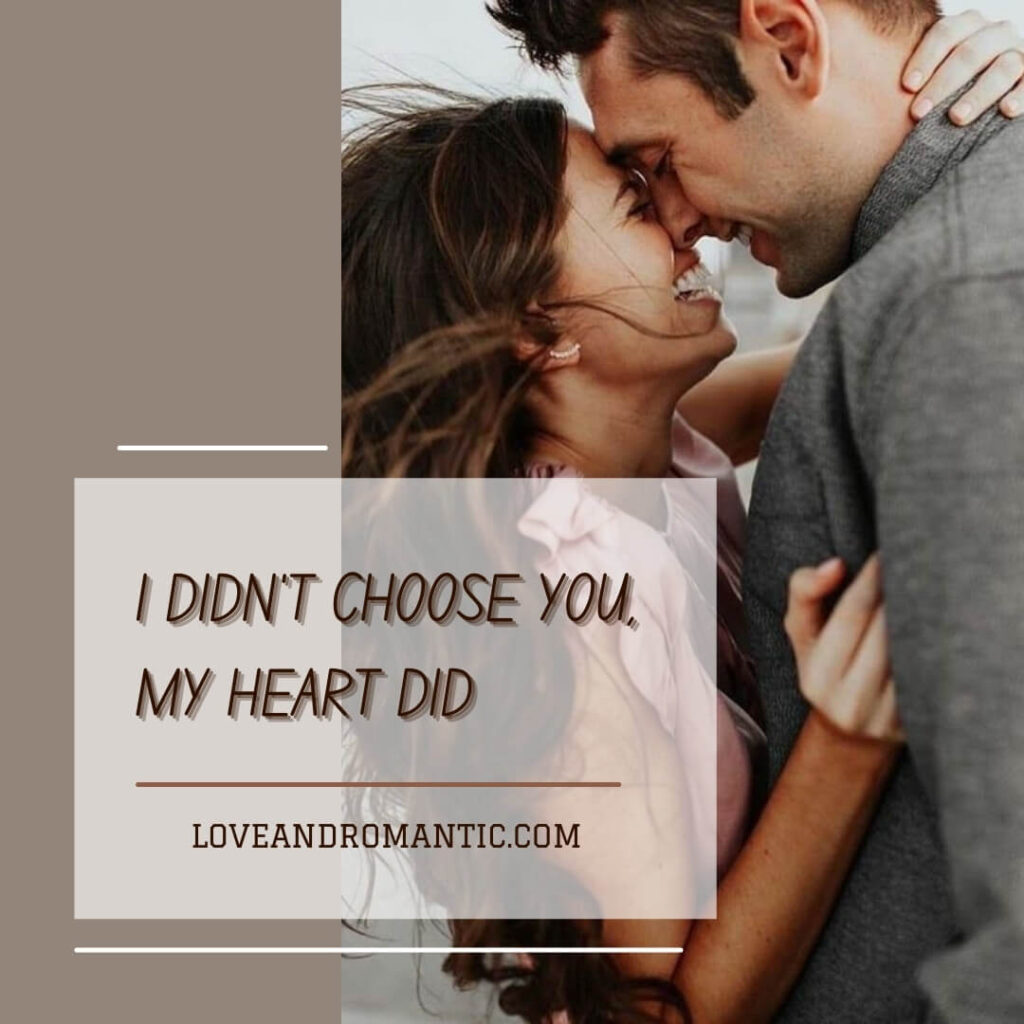 ❤ I didn't choose you, my heart did.
If I had one wish, It would be to stay beside you forever.
Everybody has an addiction, mine just happens to be you.
Every time I go to sleep, I'd pretend that the pillow is you.
We're so connected, it's like you can read my mind.
❤ You're my first choice and my last option.
Being in love with somebody is a wonderful feeling – Shane Warne
You're that part of me I'll always need.
I'll wear your name on my heart till the end of time.
I wanna live, sleep, and wake up by your side.
❤ You are the most beautiful thing, I keep inside my heart.
I can't stop thinking about you, today… tomorrow… always.
I like the way you make me feel even when I'm nowhere near.
Where you are is where I want to be.
Come sleep with me: We won't make Love, Love will make us – Julio Cortázar
❤ Some people search their whole lives to find what I found in you.
I would rather be lost with you than be alone without you – Amy Harmon
It was love at first sight, at last sight, at ever and ever sight – Vladimir Nabokov
If I could have anyone in the world, it would still be you.
Love is sharing your popcorn – Charles Schultz
❤ Love understands love; it needs no talk – Francis Havergal
Three words. Eight letters. Say it, and I'm yours – Gossip Girl
7 billions smiles and yours is my favorite.
You are my today and all of my tomorrows.
❤ I crown you the Queen of my heart.
You gave my life a whole new meaning. I will never let you go.
Loving you never was an option – it was necessity.
I love you – those three words have my life in them.
❤ My favorite place in the entire world is next to you.
All of me loves all of you.
All that you are is all that I'll ever need.
You're my favorite thing about everything. Love you.
There is more pleasure in loving than in being beloved.
Please visit us on Facebook, Instagram, Twitter, Pinterest